Pocket Mirror: GoldenerTraum – Steam Next Fest demo now available
Test play the mystery horror RPG.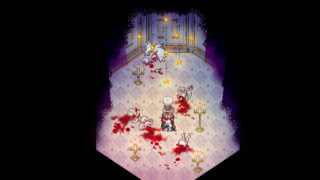 Publisher Degica Games and developers AstralShift and VisuStella have released a demo for Pocket Mirror: GoldenerTraum for PC via Steam as part of Steam Next Fest: February 2023 Edition.
Here is a brief overview of the game, via the companies:
Pocket Mirror: GoldenerTraum is a mystery horror RPG that follows the main character in search of her true identity in a bizarre and wondrous world. Focused on puzzle-solving and exploration, it immerses the player in its compelling narrative and story-driven progression with a cast of unique characters, beautiful visuals, and a stunning original soundtrack!
Pocket Mirror: GoldenerTraum is in development for PC. A release date has yet to be announced.