NCSOFT announces multiplayer battle action game Battle Crush for Switch, PC, and mobile
Due out in 2023.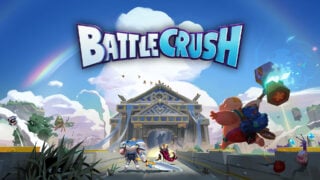 NCSOFT has announced Battle Crush, a new multiplayer battle action game in development for Switch, PC (Steam), and mobile. It will launch in 2023.
Here is an overview of the game, via its Steam page:
About

FIGHT and SURVIVE! Battle Crush!

Let down by dull games that promise thrills?

Experience adrenaline-fueled action with simple, fast-paced gameplay!

Join an intense showdown between characters fighting to reach the top!

Feel the rush of excitement with each blow in this action-packed fighting game!

Key Features

Mythical Brawlers – Take on the battle field with characters based on mythology.
Multiple Gameplay Modes – Choose from a variety of modes to match your play style:

Brawl Mode – Fight for survival in a confined arena with fast-paced combat.
Battle Royale Mode – Enter a vast battlefield and compete to become last one standing.
One-Versus-One Mode – Go head-to-head against your rivals in intense one-on-one battles.
Watch the announcement trailer below.
Announce Trailer