Hogwarts Legacy sales top 12 million in first two weeks
Over $850 million earned.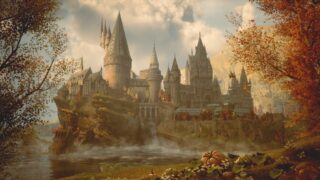 Hogwarts Legacy has sold more than 12 million units and earned $850 million in sales globally in its first two weeks of launch, publisher Warner Bros. Games and developer Avalanche Software announced.
The open-world action RPG based on the Harry Potter franchise first launched for PlayStation 5, Xbox Series, and PC via Steam and Epic Games Store on February 10. It will come to PlayStation 4 and Xbox One on April 4, followed by Switch on July 25.
The sales for Hogwarts Legacy surpasses all of Warner Bros. Games' previous launches. It also exceeded sales records across the three platforms it is currently available on, and because the biggest single-player game ever on Twitch with 1.28 million peak concurrent viewers at launch.
The game has also broken company records for player engagement, with 280 million hours played to date.
Wizarding World Digital also gained a 300 percent increase in traffic over its normal monthly unique visitor average for the first 10 days of February.
"We are so thrilled and proud to see the player response to Hogwarts Legacy from gamers, fans who are new to gaming and reviewers around the world," said Warner Bros. Games president David Haddad in a press release. "Our development team at Avalanche delivered an amazing, high-quality Wizarding World experience that truly fulfills the fan fantasy of life at Hogwarts and our publishing teams have executed a globally impactful launch campaign."
(Image via.)