GitHub founder establishes indie games publisher Null Games
First published title is roguelite hockey game Tape to Tape.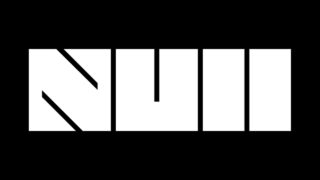 GitHub founder Chris Wanstrath has announced the formation of Null Games, an independent games publisher that 'puts developers first.'
Null Games' first published title will be roguelite hockey game Tape to Tape developed by Canadian studio Excellent Rectangle, which is due out for PC via Steam in 2023.
Here is a message from Wanstrath on the publisher's establishment:
"Null is part of a new wave of indie game publishers that put developers first.

"So many of us grew up exploring amazing digital worlds. But as we got older, we learned that the games industry isn't always fun. The creative people directly responsible for making a great game are often treated the worst. In the world of indie games, the publishers have all the power and they know it. Contracts are often one sided, as is the risk.

"We think there's a better way.

"When I co-founded GitHub in 2007, the story wasn't so different. App and web developers were treated as disposable. The tools they used weren't always built for them. But GitHub and companies like Heroku changed that by focusing exclusively on the developer experience. Today, app and web developers have fantastic tools and much better working conditions than they did even a decade ago.

"Null is just one publisher. We can't change the industry. But we're part of a growing movement that can. By partnering with developers and giving them great terms, we want to help them make better games in a more sustainable manner. Because at the end of the day, this is really all about the games. We've seen what the developer-unfriendly, crunch culture produces. It's time to see what happens when you treat developers and gamers with respect."

—Chris Wanstrath
Visit the Null Games official website here.