Food-focused action roguelike game Cuisineer for PC to be published by XSEED Games, Marvelous Europe
Due out this summer.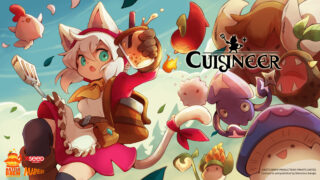 XSEED Games and Marvelous Europe will co-publish BattleBrew Productions-developed food-focused action roguelike game Cuisineer when it launches for PC via Steam this summer, the companies announced.
"We've been cooking up Pom's adventure by ourselves for a while, but we're excited to have found supportive partners in XSEED Games and Marvelous Europe who feel as passionately about the game as we do and we can't wait to be able to serve up Cuisineer to players around the world later this year!" said BattleBrew Productions CEO and co-founder Shawn Toh in a press release.
XSEED Games executive vice president Kenji Hosoi added, "BattleBrew Productions immediately caught our eye at PAX East 2022 with their bright visuals, adorable characters, and unique food-based approach. We have no doubt that Cuisineer will be a great addition to our diverse menu of indie games and serve up a fantastic roguelike for gamers."
Here is an overview of the game, via XSEED Games:
About

Pom's passion may be for adventuring, but after receiving a concerning letter from her parents asking to see her one final time, she rushes to her hometown of Paell to find her parents gone and their beloved restaurant abandoned. Now it's up to her to turn the eatery's fortunes around! Armed with her trusty spatula and a supply of refreshing boba tea, Pom will need to venture through dangerous and diverse dungeons to harvest all the ingredients she'll need before returning home to cook up tasty dishes. Serve her loyal patrons, customize her dining hall with the help of local artisans, and watch out for the lunch rush!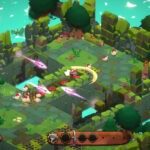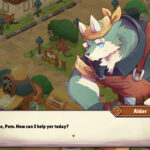 Key Features

A Smorgasbord of Dungeons – Explore procedurally generated biomes like lush forests, flaming volcanoes, icy caves, and deadly swamps that change their size, shape, and bounty every time you visit.
Master the Flavors of Fighting – Harness the various powers of Salty, Sour, Sweet, Bitter, Umami, Frosty, and Toasty to knock out your enemies with unique utensils and gourmet gear!
Craft Your Own Culinary Experience – With over 100 different recipes and dozens of ingredients, you'll have to cook up a storm to get the right dishes to the right customers—and ensure enough seating to accommodate your growing renown.
Take Quests to Go – While dungeon diving, be on the lookout for items Paell's residents need. Each venture will reward you with gold, new items, and even more recipes to take your cooking and adventuring to new heights.
Watch a new trailer below. View a new set of screenshots at the gallery.
Publisher Announce Trailer