Witchfire – NVIDIA DLSS 3 trailer
"A no-brainer for a game like Witchfire."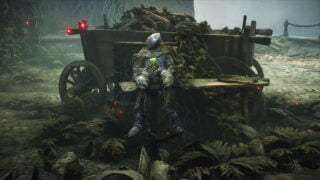 The Astronauts have released a new trailer for roguelite first-person shooter Witchfire confirming it will utilize NVIDIA DLSS 3 technology.
In a press release, The Astronauts co-founder and creative director Adrian Chmielarz explained, "You start the game, push all graphics options to the max. You enjoy it for a while but then, especially if it's an action game, you realize that the frame rate is king. So you start lowering the quality of visuals in order to achieve that smooth gameplay. DLSS 3 allows the seemingly impossible, high frame rate without compromising the visuals. A no-brainer for a game like Witchfire, which is both action and beauty."
Here is a brief overview of the game, via The Astronauts:
From the creators of Painkiller and Bulletstorm, Witchfire is a first-person shooter set in a grimdark fantasy world in which a deadly war rages between powerful witches and the Church. In this alternate reality, witches are very real and very dangerous—but so is the witch hunter. Armed by Vatican sorcerers, players wield an ungodly array of guns and forbidden magic as they combat dark terrors on behalf of their shadowy benefactors.
Witchfire is due out in Early Access for PC via Epic Games Store in early 2023.
Watch the trailer below.
NVIDIA DLSS 3 Trailer