Publisher Dear Villagers and Towaga: Among Shadows developer Sunnyside Games have announced side-scrolling action adventure game Nocturnal for PlayStation 5, Xbox Series, PlayStation 4, Xbox One, Switch, and PC (Steam). It will launch in Q2 2023.
Here is an overview of the game, via its Steam page:
About

After a difficult journey across a troubled sea, Ardeshir, soldier of the Enduring Flame, returns to his home island of Nahran. A peculiar Mist is covering the entire island and the only way for Ardeshir to progress through is to wield fire as a repellant and carve his way into the island.​ But the Mist can also uncover great locations and lend powerful abilities to the ones who are willing to explore its mysteries.​

Key Features

Fight for Your Home Island of Nahran – Ancient soldier you will have to find out what happens to your brothers to free your island from the dark Mist. Combat challenging and varied enemies that block your way to your goal: to free the island from the Darkness.
A Deadly Mist – A mysterious fog covers the island and chases you on sight. Make your way into it to discover its source and make an end to this. But be forewarned: one cannot breathe in the Mist, so you'll have to use your wits as you intuit new ways to keep it at bay.
Awaken the Guardian of the Enduring Flame that Sleeps in You – As the Mist is your enemy, Fire will be your ally in your journey.  Flame can ward off the Mist, ignite the scenery, turn on machinery, and be used to burn beings of dark magic impervious to conventional weaponry.
Explore the Island and its Secret Places – The Mist covers a vast expanse and hides powerful abilities for those willing to explore its mysteries. Gain ashes by killing enemies and exploring your environment and make an offering to the Phoenix statues to give you new abilities and stat boosts you need to survive.
Speed-Run Mode – Speed run options are available. You can select those to improve your speed-run time.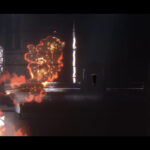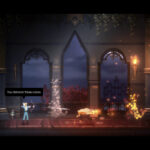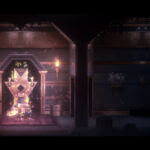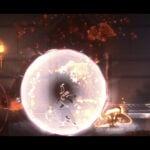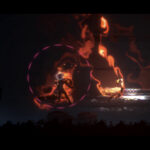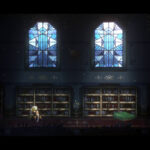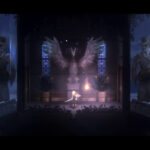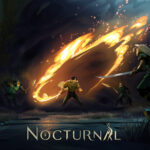 "With Nocturnal we wanted to combine the immediacy and timelessness of classic platforming adventures with a more modern dynamism," said Sunnyside Games co-founder Gabriel Sonderegger in a press release. "The flames and mist give players a neat balance of oscillating between feeling weak and oppressed, with fleeting moments of triumph as they engulf their weapons in fire. We think it adds a unique flow to a classic genre and look forward to everyone being able to play Nocturnal when it launches later this year."
Dear Villagers head of publishing Guillaume Jamet added, "We love classic side-scrollers with a new twist and Nocturnal hit that nail on the head for us. It's often fast and frenetic, while also offering a healthy dose of tense pressure as your flame extinguishes, and you're being attacked by dark forces in the shadows. It's fantastic!"
Watch the announcement trailer below. View the first screenshots at the gallery.
Announce Trailer