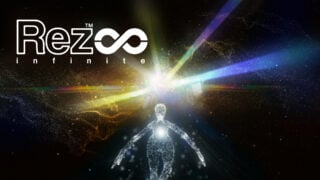 Publisher Enhance and developers Monstars and Resonair will release Rez Infinite for PlayStation 5 and PlayStation VR2 on February 22, the companies announced.
Users who already own Rez Infinite for PlayStation 4 and PlayStation VR will be able to upgrade to the PlayStation 5 and PlayStation VR2 version for $9.99.
Here is an overview of the game, via Enhance Games:
About

Rez Infinite is the ultimate version of the beloved psychedelic rail-shooter adventure Rez originally released in 2001 by Sega, and debuted as a PlayStation VR launch title in October 2016. The title won Best VR Game at The Game Awards 2016, the category's inaugural year. With over 40 awards, nominations, and "Best of" recognitions for its gameplay and music, it ranks second on Metacritic's Best PlayStation VR Games of all time. The game has since been released on other platforms including Steam and Meta Quest.

Experience 360 degrees of mind-blowing synesthesia as you blast your way through waves of enemies and massive transforming bosses, with your every move triggering colors and sounds that sync and blend to the beat of Rez's legendary techno soundtrack.

Key Features

The Ultimate Package – Fully remastered classic Rez levels Areas 1 through 5, and the widely acclaimed free-flying experience Area X made with virtual reality in mind.
Enhanced Soundscapes and Visuals – Maxed-out to razor-sharp 4K resolution, silky-smooth 60 frames per second motion, and full 5.1 / 7.1 surround sound support on PlayStation 5 for what's widely acknowledged as one of the greatest gaming soundtracks ever made. Next-gen resolution of 2000×2040 per eye, running in smooth 120fps with full 3D audio for Area X's incredible music and sound effects on PlayStation VR2.

PlayStation 5 and PlayStation VR2 Exclusive Features

Eye Tracking – For the first time, PlayStation VR2's eye tracking technology allows you to track and aim at enemies using just your eyes.
Enhanced Haptic Feedback – The dynamic haptics of both the DualSense controller and the PlayStation VR2 Sense controllers make Rez Infinite an even more tactile experience than ever before. From locking onto enemies in Rez to accelerating through Area X, haptic vibrations truly bring the action to life.
PlayStation VR2 Headset Feedback – In addition to the vibrations of the DualSense controllers, players will also feel subtle haptics in their PlayStation VR2 headset for a deeper, more physical sensory experience.
HDR Rez – HDR comes to Rez Infinite for the first time on PS5.
Transfer Save Data from PlayStation 4 Version to PlayStation 5 – Owners can download and transfer PlayStation 4 saved data to the PlayStation 5 using cloud or extended storage or connect to the same network and transfer data directly from PlayStation 4 to PlayStation 5.
Rez Infinite is currently available for PlayStation 4, PlayStation VR, PC via Steam, Quest via Oculus Store, Android via Google Play, and Luna.
Watch a new trailer below.
PlayStation 5 and PlayStation VR2 Announce Trailer