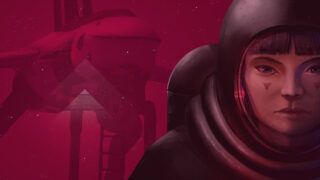 Superbrothers and Pine Scented Software will release a new campaign for JETT: The Far Shore titled "Given Time" on January 31 alongside the PC version's release on Steam, the developers announced.
Here is an overview of "Given Time," via creative director Craig D. Adams on PlayStation Blog:
"The new 'Given Time' campaign takes place three years following the end of the events of JETT: The Far Shore. Note: some very light plot spoilers ahead in this paragraph. As the player character Mei, you'll awaken to find yourself in an emptier and quieter Ground Control. With only one other scout awake and a weathered JETT waiting outside for you, this solo journey offers more freedom and less dialogue as you investigate new and mysterious phenomena. Given Time's gameplay revolves around finding rainbow resonances and hatching brine wisps, which are hidden in unique locations and offer interesting problems to solve.

"With the release of 'Given Time,' JETT: The Far Shore's vision is fully realized. The expansion is a generally relaxing and open-world action-puzzle survival experience set in a rich and unique science fiction world that is best experienced… Given Time."
JETT: The Far Shore is available now for PlayStation 5 and PlayStation 4 via PlayStation Store, and PC via Epic Games Store.
Watch a new trailer below.
"Given Time" Showcase with Developer Commentary