DON'T NOD Montreal teases new narrative game with screenshot
"Does it bring back childhood memories?"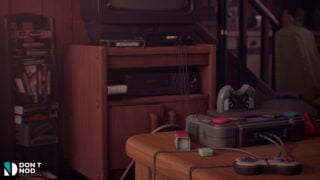 Life is Strange and Life is Strange 2 developer DON'T NOD has shared a screenshot of its Montreal studio's upcoming narrative title in a tweet seeking new talent.
"Here's a little glimpse of what DON'T NOD Montreal is brewing!," reads the tweet. "Does it bring back childhood memories? We are looking for talents to join the team in Montreal on this new narrative game! Find all our job openings here."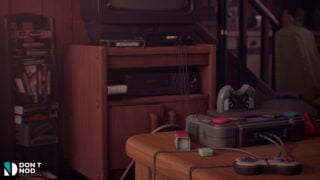 Back in May 2021, DON'T NOD CEO Oskar Guilbert told IGN that Life is Strange, which is owned by Square Enix, was not part of its strategy for the foreseeable future.
"Never say never," Guilbert said. "But for the moment it's not our strategy, yeah. We want to create our own [intellectual property]. That's what we want to do."
DON'T NOD's departure from the Life is Strange series is seen in the latest entry, Life is Strange: True Colors, which was developed by Deck Nine Games and released on September 10, 2021. That being said, it is unlikely that the new project DON'T NOD has teased here has anything to do with the franchise.