Dead Space remake launch trailer
Plus a new "Inside Dead Space" blog focused on story.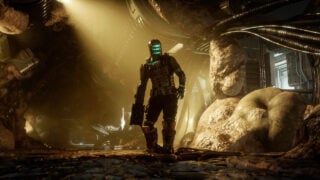 Publisher Electronic Arts and developer Motive have released the launch trailer for the Dead Space remake.
Additionally, a new "Inside Dead Space" blog was published on the official website, which explains the importance of a great story and how it has evolved from the original game.
Dead Space is due out for PlayStation 5, Xbox Series, and PC via Steam, Epic Games Store, and Origin on January 27, 2023 for $69.99. A $79.99 Digital Deluxe Edition will also be available, which includes three unique suits and two suit textures.
Watch the trailer below.
Launch Trailer