CRIMESIGHT to end service on May 1
Player-versus-player multiplayer mystery simulation game will no longer be playable.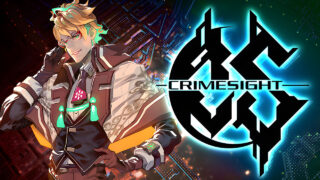 Konami will delist player-versus-player mystery simulation game CRIMESIGHT from Steam on February 27 and shut down its online servers on May 1, the company announced.
CRIMESIGHT first launched for PC via Steam on April 14, 2022. It is an online multiplayer-only game, meaning it will no longer be playable when the servers close.
Get the full announcement from Konami below.
Thank you for playing CRIMESIGHT.

This service has continued to operate with the support of many users since its launch in April 2022, but due to various circumstances, we have decided to terminate the service on Monday, May 1, 2023 at 12:00 a.m. PT / 3:00 a.m. ET.

Sales of Bundles ended on Monday, January 30, 2023 at 12:00 a.m. PT / 3:00 a.m. ET.

Sales of the Standard and Deluxe editions will end on Monday, February 27, 2023 at 9:00 p.m. PT / midnight ET.

Online battles will not be available after the service ends.

Also, the game itself won't be able to play.

Although the time left until the end of the service is limited, we hope you will enjoy it to the end.