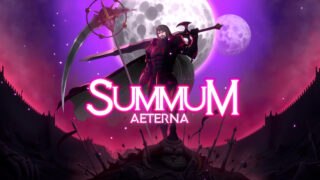 Summum Aeterna will leave Early Access and launch for PlayStation 5, Xbox Series, PlayStation 4, Xbox One, Switch, and PC via Steam by the end of 2023, developer Aeternum Game Studios announced.
The Aeterna Noctis prequel and side-scrolling roguelike in Early Access for PC via Steam on June 16.
Here are the latest details, via Aeternum Game Studios:
The frantic Roguelite accelerates the formula seen in Aeterna Noctis, focusing all attention on the fast-paced action and exploration of random worlds. The game features an ingenious and unique adventure generator system never seen before in the genre thanks to the seed mechanic. By germinating seeds, players will access a new game whose level design, enemy behavior, rewards and special rooms will be different depending on the genes contained in the seed. The other great gameplay pillar is its pace of action thanks to the fluidity of the controls, the number of weapons at our disposal, and the hordes of enemies that await us at every corner. Summum Aeterna will continue to receive new updates such as new worlds, more weapons, and even more challenges over the next few months until its final release at the end of next year.
Watch a new trailer below.
Release Window Trailer
(From 1:36 to 3:13.)