PLAION to publish boxing title Undisputed for PS5, Xbox Series, PS4, Xbox One, and PC
More than 50 fighters playable on day one.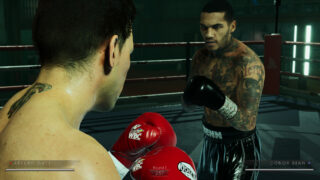 PLAION will publish Steel City Interactive-developed boxing game Undisputed, the company announced. It is planned for release across PlayStation 5, Xbox Series, PlayStation 4, Xbox One, and PC via Steam, following an Early Access period on PC.
Here is a brief overview of the game, via PLAION:
Undisputed aims to be the most authentic boxing experience to date. The game packs a punch with stunning visuals, a revolutionary footwork system, and deep strategy.

Boasting an unprecedented roster of fighters, Undisputed will have over 50 fighters playable on day one, including Tyson Fury, Oleksandr Usyk, Deontay Wilder, and Katie Taylor. It will also partner with all of the heavy-weight brands in boxing, including the World Boxing Council, the British Boxing Board of Control, Empire, and many more.
"As gamers and boxing fans, Undisputed is our tribute to the sport that we love," said Steel City Interactive CEO Ash Habib in a press release. "We're delighted to partner with PLAION, who share our passion to bring boxing back to players. Their expertise and support will allow us to focus on making Undisputed the king-of-the-ring of boxing games."
PLAIN co-founder and CEO Klemens Kundratitz added, "We're always on the lookout for great studios to partner with and Steel City Interactive brought a very exciting game to our doorstep. One with the potential to deliver a truly authentic boxing experience to gaming fans all over the world. Undisputed is another great addition to our roster of unique titles we're proud to be working on."