Infinity Nikki 'Nikki and the God of Beautiful Dreams' trailer, 'Bloom Up' music video
A seven-minute animation.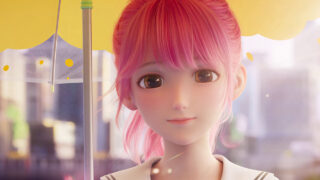 Papergames has released a new trailer and music video for Infinity Nikki. The trailer is called "Nikki and the God of Beautiful Dreams," and the music video is for the song "Bloom Up" sung by Nikki (voiced by Kana Hanazawa).
The trailer description reads, "Do you remember the most wonderful dream you've ever had? Come with Nikki to a magical dream world! Niki is four years old in the dream world, but she sets off on a magical adventure on her own. At the end of the adventure, Niki returns home and is able to meet her beloved grandmother. This dream encouraged Niki and helper her grow, and gave her the courage to move forward."
Infinity Nikki is in development for PlayStation 5, PlayStation 4, PC, iOS, and Android. Read more about the game here.
Watch the footage below.
Nikki and the God of Beautiful Dreams
Japanese
Music Video: "Bloom Up"
Japanese
Traditional Chinese