Exploration adventure game Europa announced for PC
Run, glide, and fly across the landscape of the moon Europa.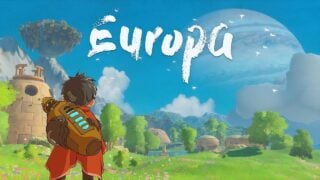 Publisher Future Friends Games and developer Helder Pinto have announced Europa, an exploration adventure game coming to PC via Steam in 2023.
Helder Pinto is a principal / lead environment artist and world builder at Blizzard Entertainment. He started work on Europa back in 2017 as a passion project, and has been working on the game during his evenings and weekends.
Here is an overview of the game, via its Steam page:
About

On the moon Europa, a lush terraformed paradise in Jupiter's shadow, an android named Zee sets out in search of answers. Run, glide, and fly across the landscape, solve mysteries in the ruins of a fallen utopia, and discover the story of the last human alive.

Europa is a peaceful game of adventure, exploration, and meditation. As you travel you'll gradually upgrade the capabilities of your Zephyr jetpack, boosting yourself further through the air until you can flow freely into the sky.

"Come to the Island if you ever get lonely. Come here, and think of me."

Key Features

A breathtaking world of lakes, meadows and mountains to explore, scattered within the remains of a fallen civilization.
Free-flowing movement that empowers you to glide serenely from boost to boost, building power and momentum over time.
Uncover secrets, solve puzzles, and navigate hidden dangers in the ruins.
An intimate story about growing up and humanity's relationship with nature.
Watch the announcement trailer below.
Announce Trailer