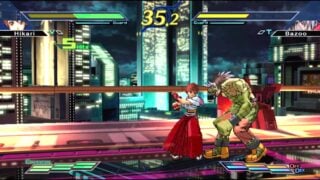 Publisher 3goo and developer Dimps have released a new trailer for fighting game re-release The Rumble Fish 2 introducing its 13 playable characters.
The game's cast of characters includes Zen, Lud, Aran, Mito, Orville, Typhon, Kaya, Hikari, Bazoo, Viren, Boyd, Sheryl, and Garnet.
The Rumble Fish 2 is due out for PlayStation 5, Xbox Series, PlayStation 4, Xbox One, Switch, and PC via Steam on December 8.
Watch the trailer below.
Characters Trailer
English
Japanese