Glaciered 'Action Gameplay' teaser trailer
First look at the action adventure game.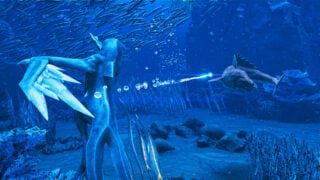 Developer Studio Snowblind has released a new teaser trailer for its July-announced action adventure game Glaciered showcasing a snippet of the its action gameplay.
Here is an overview of the game, via Studio Snowblind:
Glaciered is an action adventure indie game that takes place on a glacier-covered Earth 65 million years in the future. Play as a Tuai, a species evolved from birds, to soar through the seas and fight against the threats to this new golden age of life.
Glaciered is in development for PC and will be available via Steam. A release date has yet to be announced.
Watch the trailer below.
Action Gameplay Teaser Trailer