Brown Dust II 'Character Packs' trailer
High School Fantasy, Post Apocalypse, and Spy & Action.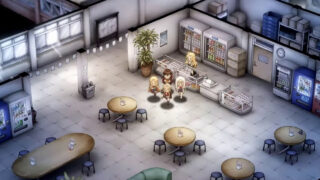 Publisher Neowiz and developer GAMFS N have released the second official trailer for Brown Dust II, which introduces the game's "Character Packs."
The following three "Character Packs" are highlighted in the trailer:
High School Fantasy

Characters
Story Items

Class Room Card Key
Tattered Recipe
Tuna Can

Concepts

High School
Forbidden Book

Post Apocalypse

Characters
Story Items

PC-2 Key
Old Expedition Journal
Big Excavation Bomb MK-3

Concepts

Underground Shelter
Dystopia
Brown Dust II is in development for iOS and Android. A release date has yet to be announced.
Watch the trailer below.
Trailer #2: Character Packs
English
Japanese
Korean
Traditional Chinese