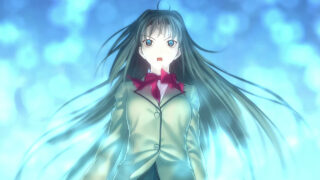 TYPE-MOON has released the second official trailer for the PlayStation 4 and Switch versions of Witch on the Holy Night, which features the ending theme song "Hoshi ga Matataku Konna Yoru ni" by supercell, as well as announced that a demo will launch in November.
The following additional cast members were also announced:
Touko Aozaki (voiced by Ruriko Aoki)
Lugh Beowulf (voiced by Atsumi Tanezaki)
Yuika Suse (voiced by Akiha Matsui)
Ritsuka Suse (voiced by Shizuka Ito)
Eiri Fumizuka (voiced by Hiromichi Tezuka)
Here is the story synopsis:
In a mansion atop a hill live two witches…

The late 1980s. The twilight of an age full of extravagance and liveliness. A boy who had come to the city crosses paths with two witches living in the modern age.

The boy lived an ordinary life; she lived life with dignity and pride; the girl lived in hiding, as if asleep.

Each of their stars had their own path. Their alignment was unthinkable. But it was not long before the three people, who were different from each other in every way, began living together—.
Witch on the Holy Night is due out for PlayStation 4 and Switch on December 8 worldwide.
Watch the trailer below.
PS4 and Switch Trailer #2