The Valiant 'Last Man Standing' trailer
A look at the real-time strategy game's cooperative challenge mode.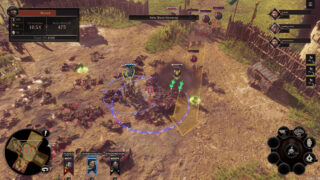 Publisher THQ Nordic and developer KITE Games have released a new trailer for medieval real-time strategy game The Valiant introducing the game's cooperative challenge game mode "Last Man Standing."
"Utilize your heroes abilities and talents, beware of the enemies special attacks, and most importantly: try to keep your comrades alive!" reads the trailer description. "But remember, defeat is only temporary for the valiant —get back up and try again! Use item drops strategically to your advantage to conquer your foes and be the last man standing!"
The Valiant is due out for PC via Steam, Epic Games Store, and GOG on October 19. PlayStation 5, Xbox Series, PlayStation 4, and Xbox One versions are also planned, but have yet to receive a release date.
Watch the trailer below.
Last Man Standing Trailer