Soul Hackers 2 update to add 'Dash' ability, 'High-Speed' battle mode, and four new demons in early November
First major update for August-released ATLUS RPG.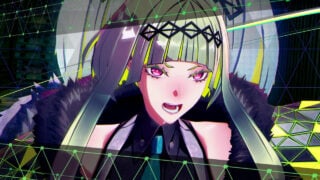 ATLUS will release a free update for Soul Hackers 2 in early November that adds a dash ability, high-speed battle mode, four new demons, and more to the game, the company announced.
Get the details below.
Functionality Additions

Dash Function – Added a "Dash" function to Ringo's movement in dungeons and fields. You can switch between "Normal" and "Dash" as you like. (With the addition of the Dash function, the effect of the Summoner Skill "Assassin's Stride" has been changed to, "Become undetectable to enemies for a fixed distance."
High-Speed Battle Mode – Added a "High-Speed" mode to battle. You can switch between "Normal" and "High-Speed" as you like.

Adjustments

Adjusted "Termination Processing of Loading Screen Tips" to speed up load times.
Revised "Choice Controls During Soul Level Increase" to reduce mistakes caused by button mashing.
When selecting a shop from the City Map, you will now fast-travel directly to the inside of the shop.
Adjusted "frequency of enemy appearances" in dungeons.
Adjusted ease of inheriting skills during Demon Fusion.
Other minor adjustments.

Other Additions

Four New Demons

Aitvaras
Isis
Neko Shogun
Pixie (Devil Summoner: Soul Hackers Ver.)
Soul Hackers 2 is available now for PlayStation 5, Xbox Series, PlayStation 4, Xbox One, and PC via Steam and Microsoft Store.