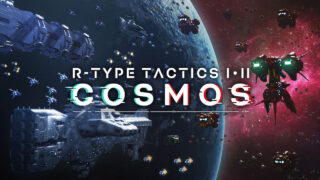 Granzella has opened the official website for R-Type Tactics I • II Cosmos, revealing the first information and screenshots for the newly announced strategy RPG remake collection.
Get the details below.
R-Type is a milestone in science-fiction shooter games.

A simulation game themed on space fleet battles with the R-Type worldview—that's R-Type Tactics.

The stage is set in space and in a space fortress which has become a den of unknown organisms. To gain an advantage in the battle with the enemy forces, you will scout out enemies and prepare the deployment and formation of your unit to fight against the opponent. You will overwhelm the enemy forces by hiding your troops in their blind spots, making full use of electronic warfare, and considering supply, characteristics of space, and so on.

You will gain an advantage in the battle by developing weapons and adding them to your troops. Combat scenes of unique units are expressed in 3D.

The player becomes the fleet commander and takes command of his/her fleet to fight for the survival of humankind. The story progresses through the protagonist's logbook.

This title marks a reworking of R-Type Tactics launched on the PlayStation Portable in 2007 and R-Type Tactics II: Operation Bitter Chocolate released in 2009, with the latest expressions. With new missions added as a sequel to the two previous stories, the game aims to be the culmination of a science-fiction tactical simulation game.
R-Type Tactics I • II Cosmos is due out for PlayStation 5, PlayStation 4, Switch, and PC via Steam in summer 2023 worldwide.
View the screenshots at the gallery.
Screenshots