Netflix to acquire Spry Fox
The Cozy Grove developer.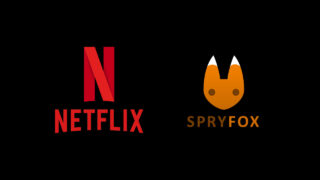 Netflix will acquire Cozy Grove developer Spry Fox, which will become its sixth in-house games studio, the company announced.
Spry Fox is currently developing Cozy Grove 2 and a still unannounced "larger, non-violent [massively multiplayer online game]." It also announced a publishing deal with Epic Games in October 2021 for a new title using Unreal Engine, Epic Online Services, and Epic Account Services, which is likely for the massively multiplayer online game.
Get the full message from Spry Fox on the acquisition below.
Not going to bury the lede: It's our great pleasure to announce that Spry Fox is joining Netflix, where we will become the sixth in-house games studio!

What does this mean for Spry Fox? It means:

We can continue making the games that we were already making and wanted to make, but with more support and resources to make those games better and bring them to more people around the world.
We can stop stressing about how our games generate profit on our games and instead focus exclusively on making them as enjoyable and fulfilling to our players as possible.
We can collaborate with other creative people within Netflix to hopefully get better at what we do and how we do it.

And what does this mean for our existing games?

They'll remain downloadable and available in their current forms on their current platforms. What about development efforts on new games? Everyone at Spry Fox was already focused on making Cozy Grove 2 as well as a larger, non-violent MMO that we still haven't revealed much about publicly, and that is still the case. So there's no change in our current development efforts.

Real talk: we've been at this for almost 13 years. It's been exhilarating, humbling, endlessly interesting, and often challenging. We've always known that above all else, we wanted our games to bring people happiness. But in other ways, it feels like we only recently figured out what "we want to be when we grow up." What has become clear over the course of all of our adventures: We are a studio that builds original, world-class cozy games. Especially games that bring people together. And we are confident that Netflix is going to help us do that.

Thank you to everyone—our fans, our partners, and especially every single one of our past and present team members—who helped us reach this milestone. We remain ever grateful.

Love,
All the Spry Foxes