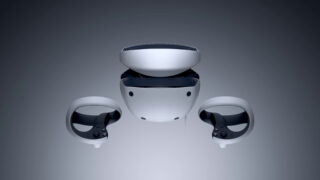 Sony Interactive Entertainment plans to manufacture two million PlayStation VR2 headset units by March 2023, according to a Bloomberg report citing "people familiar with the matter."
Mass production reportedly began in September and has yet to face supply chain constraints, though the production figure could be adjusted depending on the device's sales momentum following its launch in early 2023.
According to the report, Sony Interactive Entertainment's current plan to launch the headset in early 2023 coincides with expected relief of the supply chain bottlenecks that have hampered availability of PlayStation 5 since its launch in late 2020, which would give the company sufficient inventory of both headsets and consoles for a big marketing push.
When contacted by Bloomberg, a spokesperson for Sony Interactive Entertainment declined to comment.