Publisher Beep Japan and developer RS34 have announced shoot 'em up sequel Radirgy 2 for PlayStation 5, PlayStation 4, and Switch. It will launch in summer 2023 in Japan.
Here is an overview of the game, via Beep Japan:
Radirgy is a vertical scrolling the shoot 'em up game that first appeared as an arcade game title in 2005. With the catchphrase "toon pop radio wave shoot 'em up" the game later appeared on a variety of home video game consoles and gained popularity.

Radirgy 2 is a new, greatly evolved shoot 'em up game. This evolutionary version of the game is titled labeled "the radio wave shoot 'em up re-proposed." The "Murasame", the player's ship, evolves in various ways to help the player.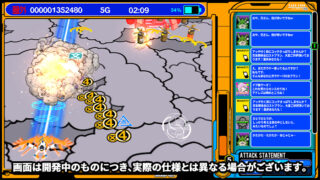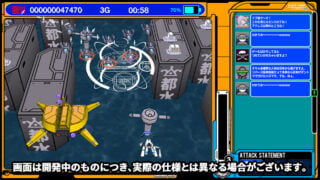 Radirgy 2 will be playable at the Konami booth at Tokyo Game Show 2022, which runs from September 15 to 18 at Makuhari Messe in Chiba, Japan.
Watch the teaser trailer below. Visit the official website here.
Teaser Trailer