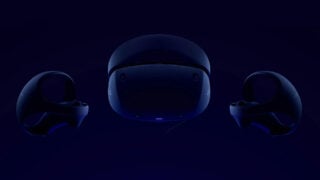 PlayStation VR games will not be playable on PlayStation VR2, Sony Interactive Entertainment senior vice president of platform experience Hideaki Nishino confirmed on the latest episode of the Official PlayStation Podcast.
"PlayStation VR games are not compatible with PlayStation VR2 because PlayStation VR2 is designed to be a truly next-generation virtual reality experience," Nishino said. "PlayStation VR2 has much more advanced features like an all-new controller with haptic feedback and adaptive triggers, as I've said, and inside-out tracking in it, 3D audio is coming together, 4K HDR of course… so this means that making games for PlayStation VR2 requires a whole different approach than the original PlayStation VR. These features actually enable developers to create worlds that feel more vivid and alive, and bring players closer to the experience than ever. I believe that."
PlayStation VR2 is due out in early 2023.