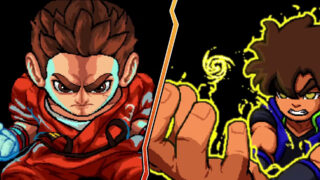 Sho Kamui from the Breakers series will be a playable character in Pocket Bravery, developer Statera Studio announced.
The fighting game's complete initial roster will consist of 12 characters, including Sho, 10 original characters, and one final character still to be announced.
Pocket Bravery is due out for PlayStation 5, Xbox Series, PlayStation 4, Xbox One, Switch, and PC via Steam in early 2023.
Watch the Sho Kamui reveal trailer below.
Sho Kamui Gameplay Trailer