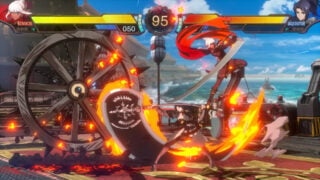 Publisher Nexon, and developers Neople, Arc System Works, and Eighting have released a video message from DNF DUEL director Ryousuke Kodani, who shares a few details on the fighting game's upcoming updates.
Here is the full message from Kodani:
Hello, DNF DUEL adventurers! My name is Kodani, DNF DUEL production director at Arc System Works. Thank you so much for playing DNF DUEL!

Thank you for joining CEOtaku for the intense battles! On behalf of the DNF DUEL team, we're excited to see your matches. And there's still more to come throughout the Arc World Tour! I'm excited for many upcoming intense battles!

But first, I apologize for the trouble caused by the bugs in the game. We have an update planned for the end of September to fix the bugs, such as screen freezes during online matches and input issues in the Steam version. We're currently looking into other bugs and have future updates planned. Thank you so much for your patience.

Next, I'd like to talk about future battle balance updates. We're planning an update for late December, tuning all the characters to make the game more fun for everyone. Our direction is to add only buffs for all characters! It'll take some time, but we'll share more details later. So please keep an eye out.

Finally, we're currently working on something other than the balance patch. Due to the circumstances, it'll take quite some time before we have this ready. We're working everyday with confidence that it'll satisfy the players. So get excited!

Please continue to show support for the players throughout the Arc World Tour. Thank you!
DNF DUEL is available now for PlayStation 5, PlayStation 4, and PC via Steam on June 28.
Watch the message in video form below.
Notice on Future Updates