Park Beyond delayed to 2023, 'Modular Building' trailer
Create a personalized amusement park.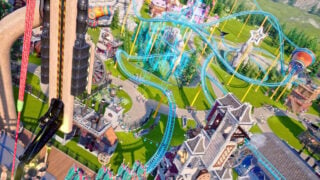 Publisher Bandai Namco and developer Limbic Entertainment have delayed amusement park management game Park Beyond from its previously planned 2022 release window to 2023, as well as released a new trailer showcasing the game's modular building, which offers extensive customization to create a personalized amusement park.
Get the latest details below, via Bandai Namco.
In Park Beyond, players build and manage every detail of their own amusement park with a twist—there is no such thing as impossible. Billed as "Impossification," this ability gives players complete freedom to create in a world where technology, money, and gravity are no longer insurmountable obstacles.

The game features a modular placement system that allows players to tweak rides by manipulating numerous attributes such as inclines, yaw, pitch, roll, and loops. They can further "Impossify" their creations with modules such as cannons that vault riders across chasms or dare-defying ramp jumps that propel them into the sky to give visitors the thrill of a lifetime. With the modular building system, players also have the freedom to customize and design shops, decorations, and facilities as part of building the park of their dreams.

Park Beyond includes themes such as a Western, DaVinci theme, and Candyville which players can choose to design entirely themed districts or mix and match the thousands of elements in the game for an infinite number of possibilities. This experience of turning players into visionary architects is made complete by enabling them to share their work with other players on any platform from around the world. Player generated creations such as shops, coasters, and even entire parks will be available for everyone to enjoy.
Park Beyond will be available for PlayStation 5, Xbox Series, and PC via Steam.
Watch the new trailer below.
Modular Building Trailer