MultiVersus to add DC's Black Adam, Stripe from Gremlins in Season 1
Morty due out on August 23.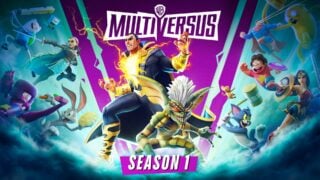 DC's Black Adam and Stripe from Gremlins will join free-to-play platform fighting game MultiVersus as playable characters in the coming months as part of Season 1 along with Morty Smith and Rick Sanchez from Rick and Morty, publisher Warner Bros. Games and developer Player First Games announced. Morty will launch on August 23, and Rick follow later in Season 1.
New modes will also be added to MultiVersus in the months ahead during Season 1, including Classic Arcade and Ranked modes.
Warner Bros. Games also announced the launch of the MultiVersus Battle Pass, which allows players to earn in-game rewards and includes a free option with a variety of items—including the LeBron James "I'm Freakin' Robin" character variant—alongside a premium option featuring the Taz "Tune Squad '96" variant, Harley "Task Force X" variant, and more. Both the free and paid Battle Pass options include new badges, profile icons, banners, ringouts, and other rewards.
MultiVersus is available now for PlayStation 5, Xbox Series, PlayStation 4, Xbox One, and PC via Steam.