KRAFTON and Unknown Worlds Entertainment announce turn-based tabletop tactics game Moonbreaker for PC
Due out in Early Access on September 29.
Publisher KRAFTON and developer Unknown Worlds Entertainment have announced turn-based tabletop tactics game Moonbreaker for PC (Steam). It will launch in Early Access on September 29.
Here is an overview of the game, via its Steam page:
About

Moonbreaker is a turn-based strategy, tabletop tactics game developed by Unknown Worlds, the team behind the Subnautica series. It is designed to be a true digital miniatures experience, set in an expansive sci-fi universe crafted by best-selling sci-fi and fantasy author, Brandon Sanderson. Through accessible turn-based competitive gameplay, ongoing content releases, and deep customization, Moonbreaker offers a variety of gameplay experiences for all types of players.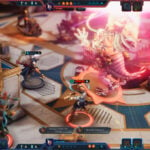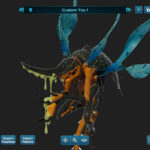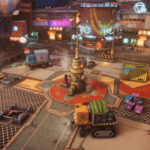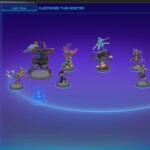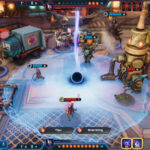 Key Features

Turn-Based Strategy – Lead your Units in fast-paced, turn-based encounters with a never-ending variety of gameplay possibilities. Outsmart your opponents through strategic use of Ship Assists, Roster makeup, map knowledge, and more. Compete against other players online or play offline in a variety of challenges. It's quick to pick up, hard to put down.
Collect Units, Build Rosters – All Crew and Captains are unlockable through gameplay. Each Roster consists of Crew, Assists, and a Captain of your choosing. With more than 50 Units, Captains, and Assists at launch – and more added with each Season release – the Roster combinations are endless.
Real Miniatures, Digitally – Every aspect of Moonbreaker is designed to capture the feel of a physical miniatures game without the real-world downsides. Unlock all Units through gameplay, play on maps with a stunning diorama look but none of the cleanup. Paint your Units using traditional painting techniques (but with an undo button!). Alternatively, marvel at beautiful alternate paint jobs created by the development team.
Express Yourself – Let your imagination run wild. With detailed, constantly evolving painting tools, you can take your Unit customization to the next level. Custom palettes, beautiful finishes, and professional digital painting tools create the perfect space for blissful player expression. Add finishing touches with collectable decals, deploy effects, rarity auras, and more. Participate in Season releases to unlock brand-new limited edition in-game rewards.
Evolve Your Skills – Hone your Unit Mastery with every passing encounter and earn rewards to prove your skills. Challenge your skills in single-player Cargo Runs with procedurally generated artificial intelligence encounters. Try unique, upgraded abilities in matches that become increasingly more challenging the longer the Run lasts. Enjoy gameplay that is never the same twice.
Watch the announcement trailer below. View the first screenshots at the gallery.
Announce Trailer