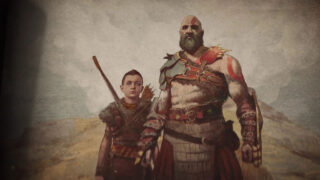 Publisher Sony Interactive Entertainment and developer Santa Monica Studio have released a new video for God of War Ragnarok dubbed "Myths of Midgard," which recaps the events of God of War (2018) with Felicia Day and Smartest Man Alive, Mimir.
Presented as an animated storybook, the video recounts the events of the first game, with the goal of catching you up on where the story is at before the release of God of War Ragnarok. That being said, there are plenty of spoilers for those who have not played God of War (2018).
God of War Ragnarok is due out for PlayStation 5 and PlayStation 4 on November 9.
Watch the video below.
Myths of Midgard Trailer