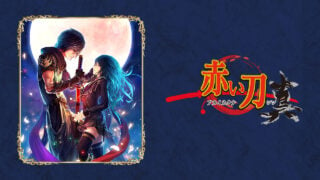 City Connection will release CAVE Interactive-developed shoot 'em up Akai Katana Shin for PlayStation 4, Xbox One, and Switch on December 15, the publisher announced. It will support English, Japanese, French, and Spanish language options.
In Japan, the game will be priced at 3,410 yen for the standard digital edition and 4,400 yen for the standard physical edition. A physical Special Edition will also be available for 6,600 yen, which includes the Akai Katana Daisuke Matsumoto Arrange soundtrack CD and an instruction card-style acrylic panel. The physical editions will only be available for PlayStation 4 and Switch.
Akai Katana Shin includes the following three versions of the game:
Akai Katana (Akai Katana Origin) – Side-scrolling shoot 'em up originally released in arcades in 2010.
Akai Katana Shin (Akai Katana Slash) – A new version of Akai Katana with a widescreen aspect ratio and renewed systems.
Zetsu Akai Katana (Akai Katana Climax) – Based on the systems of Akai Katana, but with balance adjustments.
View a set of screenshots at the gallery. Visit the official website here.