PlatinumGames teases 'PlatinumGames Reborn' as it hires former Nintendo executive [Update]
All will be revealed on July 20.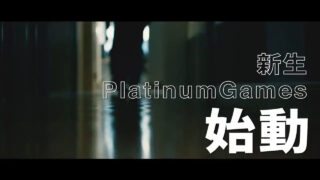 Update 07/20/22: PlatinumGames has posted a full English translation of its interview with Famitsu, as well as a YouTube version of the video with English subtitles.
Original 07/19/22 at 8:50 a.m.: PlatinumGames has published a teaser video announcing an upcoming interview with Famitsu.com and Weekly Famitsu in which it discusses its new company structure and future ambitions.
"PlatinumGames will be changing 'significantly,'" reads a tweet from the company. "A big industry fixer has joined PlatinumGames. What will become of us? PlatinumGames Reborn! Details in this week's Famitsu."
Takao Yamane has been brought on as the company's new executive vice president / chief business officer. Yamane was previously the general manager of Nintendo's licensing apartment in Kyoto, as well as Nintendo of Europe's managing director of sales planning and strategy and vice president of Nintendo of France.
All will be revealed in Famitsu's exclusive interview on July 20. Stay tuned.
"プラチナゲームズは、「かなり」変わります。"
プラチナゲームズに業界大物フィクサーがジョイン🔥
どうなる!?新生プラチナゲームズ!😮
詳細は今週のファミ通で❗️ pic.twitter.com/QNAWtimaJv

— プラチナゲームズ公式アカウント (@platinumgames_j) July 19, 2022
Thanks, Famitsu.