NEXTON 30th anniversary project ONE. announced
Due out in 2023 in Japan.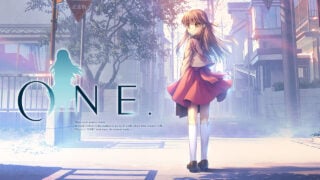 Publisher NEXTON and developer novamicus have announced ONE. It will launch in 2023 in Japan. Platforms were not announced.
While details remain to be revealed, it is likely a remake of ONE: Kagayaku Kisetsu e, which was originally released for PC on May 29, 1998. A PlayStation port followed on April 1, 1999.
The newly announced ONE. features artwork by original illustrator Itaru Hinoue. Its tagline reads, "There exists another world. A world without a destination to go to. A world where time remains still. Yet it is 'ONE' with hope. An eternal world…"
The trailer also teases ONE: Kagayaku Kisetsu e characters Mizuka Nagamori, Rumi Nanase, Misaki Kawana, and Akane Satomura, with more reveals to come.
Watch the teaser trailer below.
Teaser Trailer #2