Luto second trailer
First-person psychological horror game due out in 2022.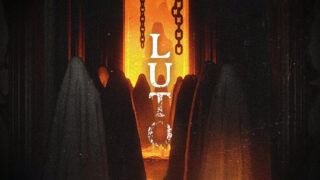 Broken Bird Games has released the second official trailer for first-person psychological horror game Luto.
Here is an overview of the game, via its Steam page:
About

"The worst part about Hell is not the flames, it's the hopelessness…"

Luto is a first person psychological horror narrative experience where you will embody a person unable to exit his own house. Finding the way to leave it will lead you through a series of paths that will challenge your senses.

Explore the pain caused by the loss of a loved one, the horror of the insecurity to the deepest darkness hidden behind anxiety and depression…

Key Features

Dynamic narrative environment.
Environmental and sensory horror.
Depiction of anxiety and depression through mourning.
Exploration of different phobias (monophobia, claustrophobia, agoraphobia, nyctophobia, etc.).
Luto is due out for PlayStation 5, PlayStation 4, and PC via Steam in 2022.
Watch the trailer below.