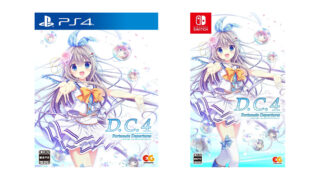 The recently announced PlayStation 4 and Switch versions of D.C.4 ~Da Capo 4~ Fortunate Departures will launch on October 27 in Japan for 8,778 yen, listings at retailers such as Biccamera reveal.
The game will also be available in a 12,070 yen limited edition, which includes a B2-size tapestry, newly-recorded goodnight voice CD, and set of four mini cards.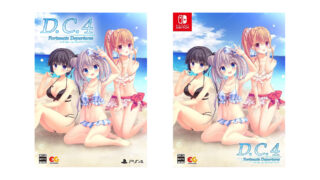 Additionally, a bundle including both D.C.4 ~Da Capo 4~ and D.C.4 ~Da Capo 4~ Fortunate Departures will be available for 14,270 yen, which includes newly-recorded wake-up and goodnight voice CDs.
Here is a story synopsis, via our previous coverage:
A little time has passed since the love story that changed the world…

The season is fall. Kagami Academy is getting ready for the annual school fall festival "Kagasai."

Protagonist Ichito Tokisaka is living a fulfilling school life with close friends Suginami and Kanata, as well as his beloved girlfriend he began dating around spring.

Kagasai is Kagami Academy's largest festival, consisting of a field day, cultural festival, and evening festival. With your festival-loving friends, classmates, and girlfriend, Kagasai will be a fun, radiant, and unforgettable experience.

While it is still too early in the season for snow, the story of two lovers will be told once again on Kagami Island, where AI fairies dancing in white light produce an atmosphere of romance.
Visit the teaser website for the PlayStation 4 and Switch versions here.