Blizzard Entertainment to acquire Proletariat
Boston-based developer to work on World of Warcraft series.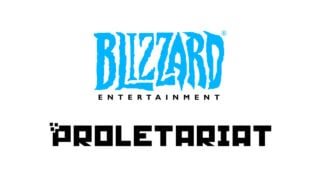 Blizzard Entertainment plans to acquire Spellbreak developer Proletariat, the company announced.
As a part of Blizzard Entertainment, Proletariat's team of 100 staff will work on the World of Warcraft series, including the upcoming expansion "Dragonflight."
As announced yesterday, development on the free-to-play multiplayer action spellcasting game Spellbreak has ended, and its servers will shut down in early 2023.
In a statement, Blizzard Entertainment president Mike Ybarra said, "We are putting players at the forefront of everything we do, and we are working hard to both meet and exceed their expectations. A critical part of taking care of players is taking care of our teams—making sure we have the resources to produce experiences our communities will love while giving our teams space to explore even more creative opportunities within their projects. Proletariat will be a perfect fit for supporting Blizzard's mission in bringing high-quality content to our players more often."
Thanks, VentureBeat.
Update 5:15 p.m.: Updated story to clarify intent to acquire.