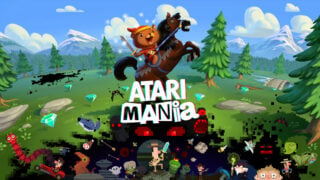 Publisher Atari and developer iLLOGIKA have announced Atari Mania, a collection of 150 microgames incorporating Atari classics from the 1970s and 1980s. It will launch for Switch, PC via Steam, and Atari VCS this summer.
"As we celebrate Atari's 50th Anniversary, Atari Mania gives fans a way to re-engage with their favorite Atari games and characters, while also introducing a new generation to the games that launched the industry," said Atari CEO Wade Rosen in a press release. "Atari Mania takes the elements of an Atari classic—incredibly fun, fast-twitch gameplay—and mixes them with the self-referential humor and over-the-top joy of a company celebrating five decades of amazing experiences."
Here is an overview of the game, via Atari:
About

In Atari Mania, you'll step into the shoes of "Caretaker of the Atari Vault," tasked with watching over the storehouse of retro-tastic Atari games. One night, a dead pixel appears, and then soon enough, all heck breaks loose! As you journey through the Vault, you find that familiar and beloved games have begun to warp, mutate, and meld into a series of increasingly wild challenges.

With over 150 lightning-fast microgames to master, you will have to beat killer combinations of well-known Atari properties, solve puzzles, complete challenges, and beat the clock, all with fun Atari easter eggs to uncover along the way. As you advance, you will complete runs of increasingly difficult microgames in randomly generated order, before facing a series of epic boss battles.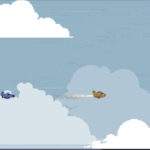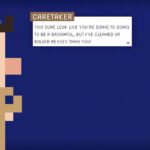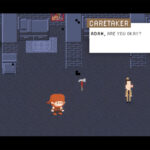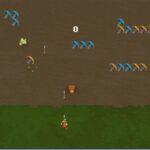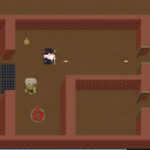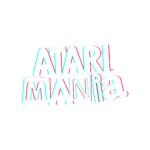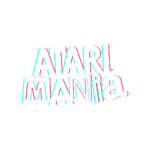 Key Features

Manic Mashups – Over 150 microgames inspired by the breadth of Atari's decades-spanning catalog, from Asteroids to Yars' Revenge. Fight back Centipedes with a Pong paddle while the iconic Adventure dragon hunts you down! It's crossover madness in the best way possible!
Excellent Exploration – Solve tricky puzzles and utilize clever tools to progress through the Vault and discover classically-inspired Atari Easter Eggs.
Pixel-Perfect Pizzazz – A charming neo-retro art update to the classic Atari 2600 style is completed by a soundtrack of retro-inspired jams.
Characters Like You've Never Seen Them Before – Go face to antennae with some of the greatest games and characters in video game history. Trust us—you'll never think of Bentley Bear the same way again!
Treasure Trove of Atari History – Collectibles abound, including vintage Atari art, posters, manuals, and fun facts. Fully playable versions of remastered Atari classics are unlocked by completing cheeky challenges.
Watch the announcement trailer below. View the first screenshots at the gallery.