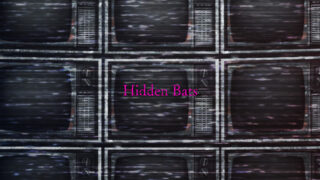 Following the launch of a countdown website late last week, Spike Chunsoft has announced the launch of "Hidden Bats," a real-time mystery that invites users to help solving missing persons cases as they unfold in real-time on Twitter and other websites.
The newly-launched online mystery is likely tied to the upcoming AI: The Somnium Files – NirvanA Initiative. The website features a video titled "Bats489," and a similar video titled "Bats490" was featured in the story trailer for the game. Plus, the online mystery features a "Nirvana Spell" element.
Get the details below.
■ Solve the Mystery: Hidden Bats

Communicate with two missing persons to save them.

■ Missing Persons

The missing persons have access to smartphones. These can only be used at a set time, once every two days for 11 minutes. The missing persons will be able to provide information and codes via Twitter. Once the information is provided, players must respond via Twitter with the proper password within two days to proceed.

1. Follow the official Twitter accounts of Hidden Bats and the two missing persons.

The official Twitter accounts of Hidden Bats and each of the two missing persons will provide information about the case, the missing persons themselves, and the mysterious images that serve as a code.

Hidden Bats
Missing Persons

Aine Ichirai
Binato Sotobara

2. Refer to the Sunaiku Foundation website for information on the missing persons cases.

The Sunaiku Foundation is an organization that provides support to bring missing persons cases to their resolution. The site includes information on cases involving Hidden Bats.

3. Decipher the code based on a hint video to obtain a password.

Using video from a certain source as a hint, decipher the code presented by the missing persons.

4. Reply with the password to the missing person on Twitter.

Send the correct password as a reply to the missing person on Twitter.
AI: The Somnium Files – nirvanA Initiative is due out for PlayStation 4, Xbox One, Switch, and PC via Steam and Microsoft Store on June 23 in Japan and June 24 in North America and Europe.