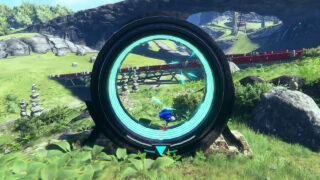 SEGA has released a new teaser trailer for Sonic Frontiers featuring a small snippet of gameplay.
IGN will host exclusive Sonic Frontiers news throughout June as its IGN First cover story, including exclusive gameplay reveals, hands-on impressions, interviews with the developers, and more.
The first reveal is planned for June 1 at 9:00 a.m. PT / 12:00 p.m. ET.
Sonic Frontiers is due out for PlayStation 5, Xbox Series, PlayStation 4, Xbox One, Switch, and PC this holiday.
Watch the teaser trailer below. View a set of screenshots at the gallery
Trailer
English
Japanese
Screenshots
Thanks, IGN.