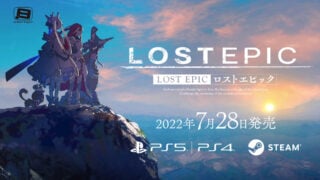 LOST EPIC will exit Early Access and launch for PlayStation 5, PlayStation 4, and PC via Steam on July 28 for 2,450 yen, publisher and developer One or EIGHT and developer Team EARTH WARS announced. It will support English, Japanese, and Simplified Chinese language options.
The 2D side-scrolling action RPG first launched in Early Access for PC via Steam on June 5, 2021. A major update for the Early Access version was released on May 21.
The full release will also feature online multiplayer for up to three players at once, as well as a character skin inspired by Team EARTH WARS' previous game EARTH'S DAWN.
The PlayStation 5 and PlayStation 4 versions will also be available in a Premium Edition for 3,990 yen, which includes a digital artbook and soundtrack application.
Here is an overview of the game, via its Steam page:
About

The latest game from Team EARTH WARS, the creators of the 300,000 downloads hit game EARTH'S DAWN.

LOST EPIC is a 2D side-scrolling action RPG about a war between gods and humanity. The player becomes the deity-defying knight, God Slayer, and explores the world known as Sanctum to bring the Pantheon of Six to their knees.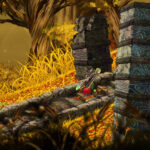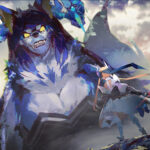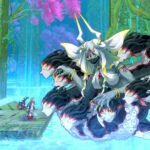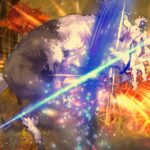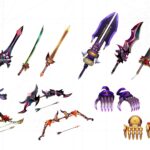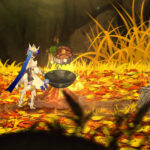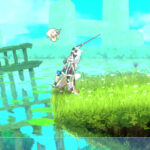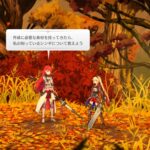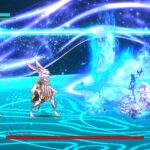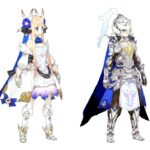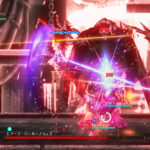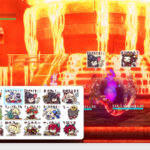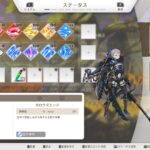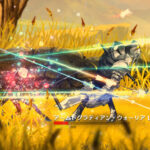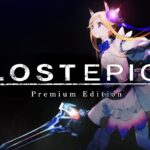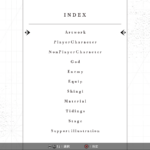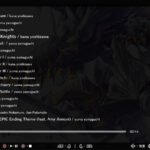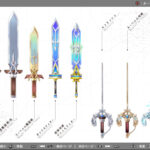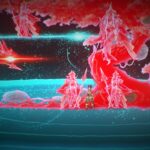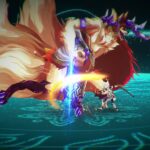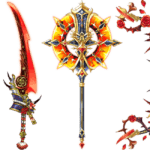 Key Features

Combine Attacks and Divine Skills to Create a Satisfying Combo – Each weapon has its own unique move "Divine Skill." You can customize your knight by combining your favorite Divine skills. By activating your Divine skill at the right moment, you can take down an enemy and deliver massive damage.
Create Your Own Character Build Using Skill Points – You can further advance the battle by upgrading the character stats according to the weapon you often use. Focusing on specific stats and creating a strength, skill or magic build will also be effective in advancing your quest.
Complete Quests and Earn Rewards – Completing quests given from the many characters will progress the sub-story, and earn rewards for the player. Certain quests require you to fight against enemies known as the Elite. Defeating the Elites can give you powerful rewards.
Craft Items to Better Your Exploration! – When you start to say to yourself, "Where are my medicines?" and "Too many debuffs," try acquiring materials through cultivating or fishing and craft items! If you find some enemies difficult at times, a good preparation could save you. That is not all, throughout Sanctum, there are hidden items that will surely help you in your venture. Search the corners that tickle your senses and you may find something.

Main Illustrator

Namie – An illustrator from Australia. Has done artwork for Fate/Grand Order, Azur Lane, and Arknights, and character design for The farthest library in the mirror and more.

Voice Cast

The daughter of a Witch, Alta (voiced by Wakana Maruoka)
The Witch of Nabel, Cecilia (voiced by Nanako Mori)
Beautiful and noble Dame of Sanctum (voiced by Marie Miyake)
Son of God (voiced by Ryota Suzuki)
A boy half beast, half human (voiced by Risa Tsumugi)
Ghost Girl (voiced by Amane Shindo)
A girl in hiding through Sanctum (voiced by Airi Ohtsu)
A mysterious black cat (voiced by Fujiya Ichi)
Mariko Higashiuchi
Taro Kiuchi
Honoka Inoue
Casting Corporation AGRS Co., Ltd

Developer

Team EARTH WARS – The production team from EARTH'S DAWN, which was released in 2015 and ported to many platforms. EARTH'S DAWN is a stylish fast-paced 2D action RPG. The user friendly interface and the hack and slash style replayability was praised by hardcore gamers resulting in 300,000 downloads.
Watch a new trailer below. View a new set of screenshots at the gallery.