Gundam Evolution closed network test for PS5, Xbox Series, PS4, and Xbox One set for June 23 to 28
Registration now available.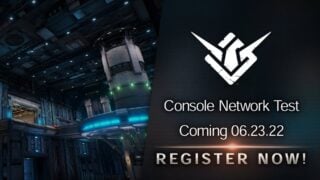 Publisher Bandai Namco and developer Bandai Namco Online will host a closed network test for Gundam Evolution across PlayStation 5, Xbox Series, PlayStation 4, and Xbox One from June 23 to 28, the company announced.
Users can register for the opportunity to participate in the closed network test at the official website. Initial registration is available now through June 12, with results slated to be announced between June 16 and 17.
Here is a brief overview of the game, via Bandai Namco:
Gundam Evolution is a free-to-play team-based first-person shooter featuring six-versus-six player-versus-player combat with playable mobile suits from across the Gundam multiverse. The game will offer three objective-based game modes: Point Capture, Domination, and Destruction. The title presents a unique set of challenges that will require teams to craft and execute formidable offensive and defensive strategies to emerge victorious.