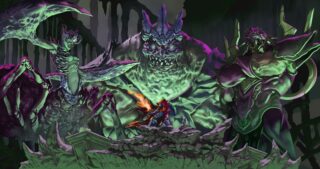 Publisher United Label and developer Fallen Flag Studio have released a large-scale update for Eldest Souls dubbed "Depths of the Forgotten," which adds approximately 30 percent more content to the game.
"We at Fallen Flag Studio have been so overwhelmed by the hugely positive reception to our first game, Eldest Souls, that we felt compelled to release a free, major expansion as a thank you to our fan base," said Fallen Flag Studio co-founders and directors Francesco Barsotti and Jonathan Costantini in a press release. "We hope both new and existing fans alike relish the new challenge!"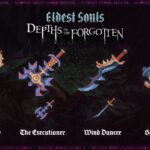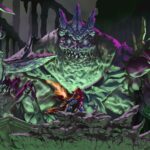 Here is an overview of the expansion, via United Label:
The expansion adds approximately 30 percent more content, in the form of three new boss fights, each with its own battlefield and devastatingly difficult attack patterns. As players progress through the Forgotten Depths, far removed from the moon's pale radiance, they are rewarded with even more customization options building on the game's already extensive range of unique abilities and movesets.

"Depths of the Forgotten" also introduces:

A cryptic new NPC, Orenai the Watcher.
Four unique, game-changing weapons.
A detailed new weapon upgrade system.
New, hidden lore further elaborating upon the Eldest Souls world.
Eldest Souls is available now for PlayStation 5, Xbox Series, PlayStation 4, Xbox One, Switch, and PC via Steam, GOG, and Humble Store.
Watch a new trailer below. View a new set of screenshots at the gallery.