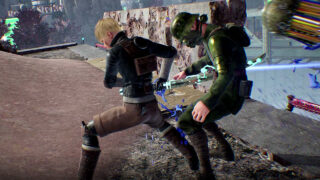 Publisher GungHo Online Entertainment and developer Supertrick Games have released the fourth and final developer diary for Deathverse: Let It Die, which premieres several minutes of gameplay.
In the developer diary, Uncle Death picks up a controller to play Deathverse: Let It Die for himself. With director Shin Hideyuki as his guide, Uncle Death completes the tutorial and shows off new weapons and the area where players will fight to the death.
If you missed it, watch the first developer diary here, second developer diary here, and third developer diary here.
Deathverse: Let It Die is due out for PlayStation 5 and PlayStation 4 this spring.
Watch the developer diary below.'