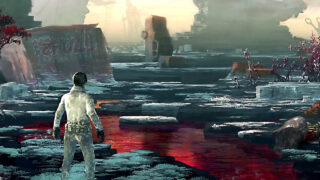 Publisher GungHo Online Entertainment and developer Supertrick Games have released the first in a series of developer diaries for October 2021-announced Let It Die successor Deathverse: Let It Die.
In part one, Uncle Death sits down with director Shin Hideyuki, and together they discuss the mindset behind establishing Supertrick Games and why they decided to develop Deathverse: Let It Die.
In future episodes, Uncle Death and Hideyuki will reveal more information about the game, including the game's soundtrack, customization option, development process, and more.
Deathverse: Let It Die is due out for PlayStation 5 and PlayStation 4 this spring.
Watch the developer diary below.