Scarlet Nexus shipments and digital sales top one million, player count tops two million
New "Story Demo" now available.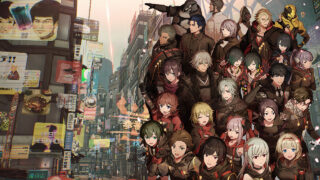 Total worldwide shipments and digital sales for Scarlet Nexus have surpassed one million units, Bandai Namco announced. Additionally, total player count has surpassed two million including Xbox and PC users who played the action RPG via Xbox Game Pass.
Scarlet Nexus first launched for PlayStation 5, Xbox Series, PlayStation 4, Xbox One, and PC via Steam on June 24, 2021 in Japan and June 25 worldwide.
A new "Story Demo" is also now available for PlayStation 5, PlayStation 4, Xbox Series / Xbox One, and PC via Steam. In it, players can select either of the two main characters—Yuito Sumeragi or Kasane Randall—and experience the beginning of the story. Save data from the demo can be carried over to the full game.