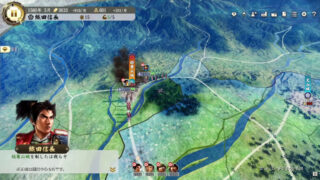 Publisher Koei Tecmo and developer Kou Shibusawa have released a new trailer for Nobunaga's Ambition: Rebirth introducing the game's "Fief" system.
Here is Koei Tecmo's description of the system:
The Fief system allows you to capture land and give it to your subordinates to manage. Divvy up and parcel out the beautifully detailed Sengoku Japan as you like, and make it prosper!
Nobunaga's Ambition: Rebirth is due out for PlayStation 4, Switch, and PC via Steam on July 21 in Japan.
Watch the trailer below.