LIVE A LIVE remake 'Prehistory' and 'Imperial China' short trailers, screenshots
Plus new Japanese voice cast announcements.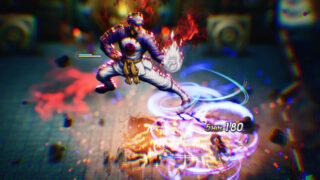 Square Enix has released a new set of short trailers and screenshots for the LIVE A LIVE HD-2D remake introducing the game's "Prehistory" and "Imperial China" time periods.
The following Japanese voice cast was also confirmed:
Gori (voiced by Hiroki Yasumoto)
Bel (voiced by Natsumi Takamori)
Zaki (voiced by Ryou Horikawa)
Yuan Jou (voiced by Hiro Shimono)
Li Kuugo (voiced by Reina Ueda)
Sammo Hakka (voiced by Yuu Mizushima)
Odi Wang Lee (voiced by Takahiro Sakurai)
LIVE A LIVE is due out for Switch on July 22 worldwide.
Watch the trailers below. View the screenshots at the gallery.
Prehistory Short Trailer
English
Japanese
Imperial China Short Trailer
English
Japanese
Screenshots